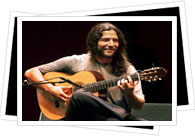 Large Concert Venues
While you can find the occasional concert in one of Sevilla's football stadiums or in its Plaza de Toros (bullring), concerts coming to Sevilla are likely to take place in one of two large venues. The Estadio Olímpico (Olympic Stadium) is a large, outdoor venue perfect for enjoying Sevilla's mild temperatures while watching one of the many big concerts that pass through Sevilla. Head to La Cartuja for your second option, called El Palenque. This venue is slightly smaller than the spacious Estadio Olímpico but offers up a diverse potpourri of both international and national acts.
Classical Music Venues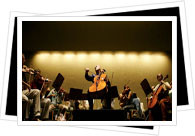 If your soul yearns for an evening spent soaking up the musical stylings of Mozart, Beethoven, and Tchaikovsky, the Maestranza Theater has frequent concerts featuring both the Sevilla Symphonic Orchestra as well as other foreign orchestras that jump at the opportunity to perform in Sevilla's impressive opera house.
Summer Concert Series
While summer days spent under that Andalucían sun can be scorching, Sevillanos start venturing outside during the evening hours. So if you're in Sevilla during July and August, make your way to the Alcázar gardens for their summer evening outdoor concert series, called "Noches en los jardines del Real Alcázar de Sevilla." Taking place in Sevilla's most dazzling gardens, these concerts feature classical music intertwined with accompanying readings from great literary works.
Live Music Venues
There's no lack of options when it comes to finding live music in Sevilla. While tons of these smaller and more intimate venues have popped up all over the city, here's a few fun ones to pop your head into. Fun Club, which has a dance club atmosphere, has live music every Friday and Saturday, with acts from a slew of genres. From funk to hip-hop, latino to jazz, the mood is fun and the live music is fantastic. For jazz, blues, world music, folk, and pop, El Cafetal has an exotic-themed bar atmosphere that makes for a unique live music experience. For strict jazz, the Jazz Corner is a relaxed locale that serves up a daily dose of some of the best live jazz that Sevilla has to offer.