To really get a grasp on a city's culture, it's essential to get to know its various districts! From the historic Centro to the gritty Macarena and from the flamenco-laden Triana to the breezy openness of María Luisa, each of Sevilla's districts are like complementing puzzlepieces- each part brings distinct things to do and see into the mix!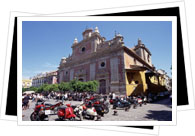 El Centro
The appropriately named Centro (Center) has been the hub of Sevilla culture and activity for centuries! With stunning architecture, monumental buildings, great shopping and much more,
Santa Cruz
With winding streets, white-washed buildings and flower-filled patios, the city's former Jewish district is certainly the most picturesque section of Sevilla. Here you can find anything from hole-in-the-wall flamenco venues to major landmarks like the world's largest cathedral!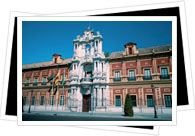 María Luisa
The main draw of this area is, not surprisingly, the lush Parque de María Luisa (María Luisa Park). However, in the immediate area find museums, theaters and historical buildings like the Real Fábrica de Tabacos (Royal Tobacco Factory)- the setting for the famous opera Cármen!
La Macarena
Yes, THE Macarena of cult song fame. With cobbled stones, ancient city walls, a gritty atmosphere and the Virgin of Semana Santa (Holy Week) fame, its atmosphere is unparallelled.
Triana
Sevilla's traditional gypsy neighborhood, Triana, is known for its lively atmosphere and the most genuine flamenco. In fact, some of the best places to see the beloved song and dance are found here, across the river and removed from the hustle of the touristic Centro.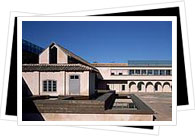 Los Remedios, La Cartuja & Expo '92 Site
These neighborhoods on the western shores of the Guadalquivir River are undoubtedly the later additions to Sevilla. The Expo '92 Site today offers an amusement park, along with the Cartuja monastery where Christopher Columbus is known to have spent some quiet time. Meanwhile, the annual Feria de Abril calls Los Remedios home.
El Arenal
A 13th century tower and one of the most famous bullrings in the world take center stage in El Arenal. This area of town, once the main port area during Sevilla's golden commerce era, is a veritable hot bed of culture boasting theaters, historical buildings, flamenco venues and more!